HydroCurc™ Curcumin Extract400mg - 85% Curcuminoids!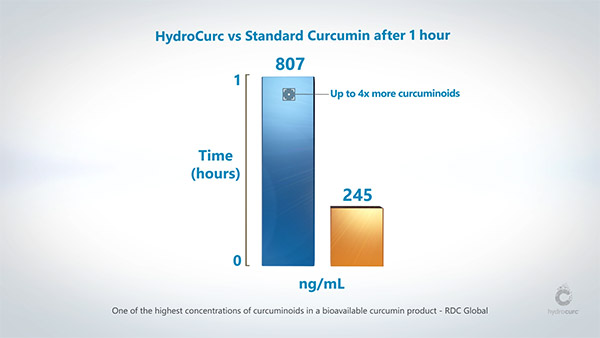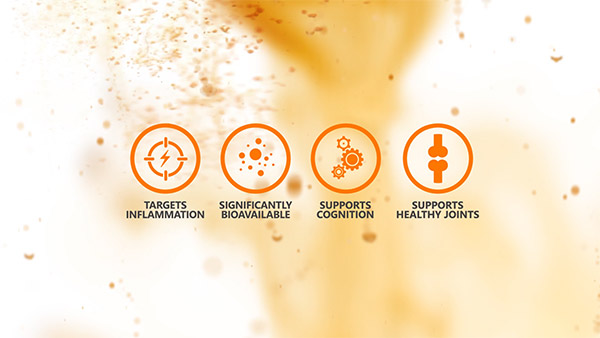 Chronic inflammation is detrimental to overall health and can eventually cause certain diseases if it is not addressed.  Curcumin is a powerful antioxidant extracted from turmeric root, and it has been shown to neutralize free radicals in the body and act as a potent anti-inflammatory agent. 
Regular curcumin extracts are fat-soluble, and therefore offer poor bioavailability. 
HydroCurc™ is a cold water dispersible that incorporates LipiSperse™ to increase the bioavailability of free curcuminoids.
Most phospholipid-coated forms of curcumin contain less than 20% of free curcuminoids while HydroCurc™ delivers over 85% curcuminoids - the largest amount in a water dispersible curcumin formulation by a substantial margin. HydroCurc™ delivers Curcumin with LipiSperse® for significantly higher plasma curcuminoid concentrations compared to raw curcumin (807 vs 318 ng/mL). There is simply nothing like it on the market today.
HydroVita® includes a 400mg dosage of HydroCurc™, amounting to over 350mg total curcuminoids per 2 capsule serving.
Find out more about HydroCurc™ here.
K2VITAL® DELTA100mcg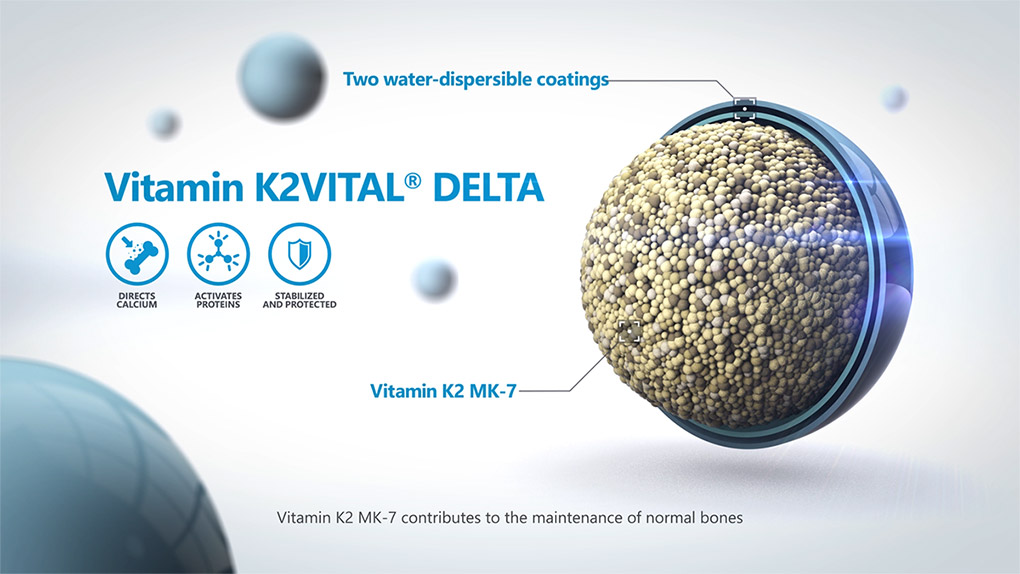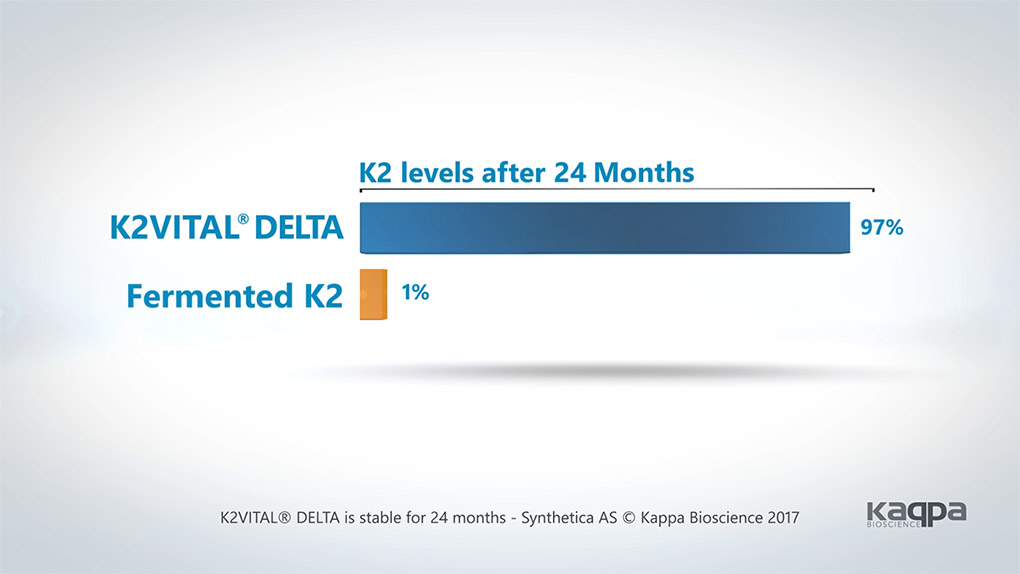 Vitamin K2 plays an essential role in maintaining bone and arterial health. Vitamin K2 MK-7 assists in shuttling calcium out of arterial walls and into the bones, thereby reducing arterial stiffness and offering protection of the heart.
However, regular Vitamin K2 has been shown to have stability issues that reduce the potency in a very short period of time. When combined with minerals such as calcium or magnesium, it can degrade rapidly. It is essential that we are able to provide a stable formulation that is guaranteed to hit the stated dosages after months or even years have passed.  We chose K2VITAL® DELTA as our form of Vitamin K2 (as MK-7) as it is specially manufactured by organic synthesis and microencapsulated for superior stability in formulations.
To see the extent of how widespread the issue of K2 potency is, Kappa Bioscience - the developers of K2VITAL®, ran an analytical program which involved testing 101 off-the-shelf Vitamin K2 products for stability and label claims.
The first comparison was for products which included calcium or magnesium in their formulations, as these two minerals will degrade unprotected K2.

What they found was that 81% of the products tested did not meet the stated label claim for vitamin K2 MK-7 content, with every four in ten products tested having no detectable Vitamin K2 content at all.
Unprotected Vitamin K2 products that include minerals in their formulation are very likely to miss their K2 label claim - by a margin that is simply unacceptable. Of the products tested, only 5% of unprotected or natural-fermented Vitamin K2 MK-7 products met their label claim.
In comparison, all K2VITAL® DELTA products tested met their label claim. Taking a closer look at a direct comparison with an unprotected form of fermented Vitamin K2 in the presence of Magnesium (graph above, right), the K2 content is reduced by 30% within the first month and a further 40% by the third month. Within 12 months, Vitamin K2 is essentially absent at 1%.
In another comparison with K2 products that didn't contain other ingredients as well as non-mineral formulations where the stability should not be an issue over time, the results were similarly worrying.

Even with this subset of Vitamin K2 products, they found that 30% of the sample size had no measurable K2 content and only 25% met their label claims. In other words, less than 3 in every 10 standalone K2 supplements met their label claim.
In any formulation, K2VITAL® DELTA demonstrates that it maintains superior stability - providing the kind of quality you've come to expect from Mind Nutrition products. 
We include a 100mcg dose of K2VITAL® DELTA (as MK-7) in every 2-capsule serving of HydroVita®.
Vitamin D38000 IU
Vitamin D is an essential nutrient and has been associated with a number of benefits.
Supplementing with Vitamin D has shown to provide benefits for cognition, immunity, and bone health. Vitamin D has also been shown to reduce the risk of colds and flu, and diabetes. Due to many of the same mechanisms of action, Vitamin D3 has demonstrated synergistic benefits for bone and cardiovascular health when combined with Vitamin K2.
Vitamin D has also shown to be an anti-inflammatory by inhibiting COX-2, which is an enzyme responsible for pain and inflammation.² This inhibiting mechanism is shared with compounds such as Curcumin, providing some of the same anti-inflammatory benefits.
We utilize a vegetarian-friendly form of Vitamin D3 (cholecalciferol), which is proven to be more effective than Vitamin D2 in the body.
Magnesium Glycinate144mg

Magnesium deficiencies are common among many individuals, even though magnesium is involved in the production of various neurotransmitters and is an important cofactor in the body.
Magnesium contributes to stimulating GABA, removing heavy metals, modulating hormones, and healthy digestion, along with hundreds of other functions in the body.
Magnesium Glycinate is a combination of Magnesium and Glycine. This combination provides two key benefits - improved tolerance to the magnesium in the gut and better sleep quality.