COVID-19 Update: We are open and shipping as usual. Delivery lead times are unaffected in the UK. Free Shipping over orders over £35 Domestic & £200 Globally.
R-Alpha-Lipoic-Acid (R-ALA) Powder
Antioxidant and Metabolic Energy
5.00

5.00 | 1 Reviews
Warning: Last items in stock!
On Preorder!
Estimated Availability:
R-Alpha-Lipoic-Acid Powder
Pure R-ALA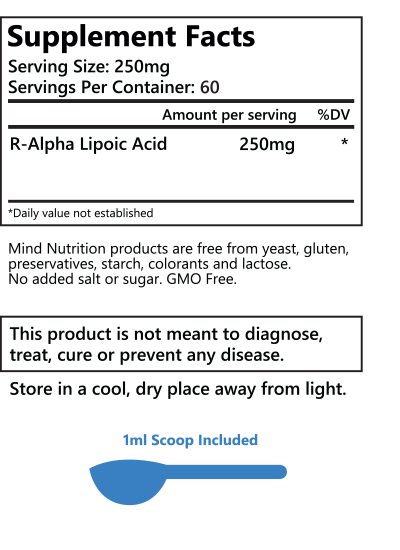 Reviews (

1

)
A Albert

Nov 26, 2018




Excellent

I was a bit concerned with this product as other products on the market consist of Sodium salt for stabilization. I spoke to MN asking why their version does not contain sodium - I was told that they made a decision to go for the non-sodium containing version as they feel this version is as potent. I suspect there may be a cost element involved as well. As the sodium version is probably more expensive. In any case if you store this version out of light (UV) it remains stable. And what a punch it packs. I feel more energised using this product compared to ordinary ALA (racemix version) I will be buying this again and would recommend to anyone who prefers to dose ALA without capsule containing fillers etc
Only registered user can add review.
Login