Details
---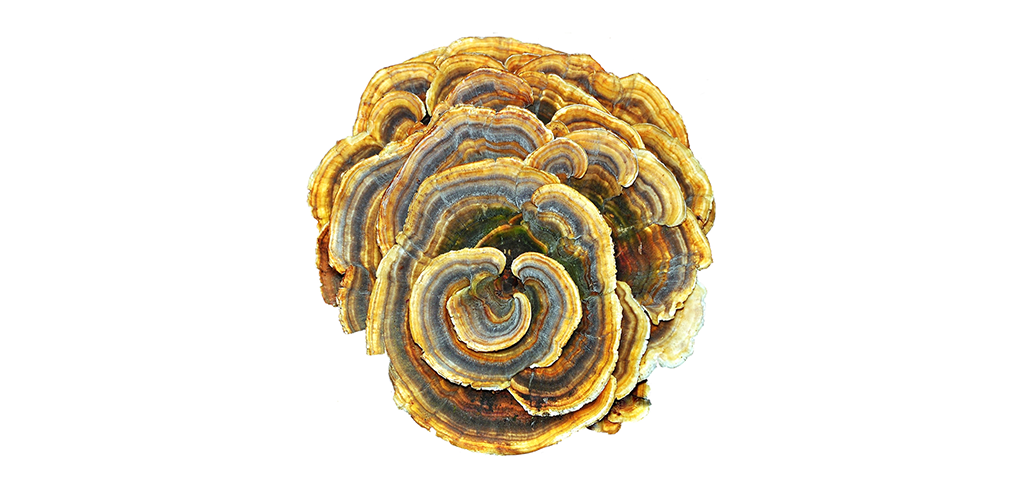 What are Turkey Tail Mushrooms?
Wild Trametes, commonly called Turkey Tail, grows naturally worldwide in all types of forests although it is primarily found on deciduous trees. Numerous strains of Trametes have been investigated, analyzed and chosen for their production of beta-glucans. In the 1980's scientists in Japan and China utilized Trametes to develop new two new drugs: PSK and PSP. These drugs are manufactured using fermentation of mycelium in liquid culture. The process generates very unique protein-bound polysaccharides. These compounds are concentrated and refined into very powerful drugs, and some of the few mushroom-based products that have actually progressed through clinical trials and have been approved by government agencies for use.
Turkey Tail Mushroom Benefits
Trametes is a powerful immunomodulator that is useful for all types of conditions where immunity is compromised.
Where to buy Turkey Tail Mushroom
Our Turkey Tail Mushroom Extract is certified organic and guaranteed to be of the highest quality. This extract provides over 30% Beta-Glucans.