Details
Produced exclusively from fruiting bodies †




Dual-extract with alcohol and water for a wider range of active compounds

Contains a minimum of 2% Beta-Glucans †

Certified Organic
---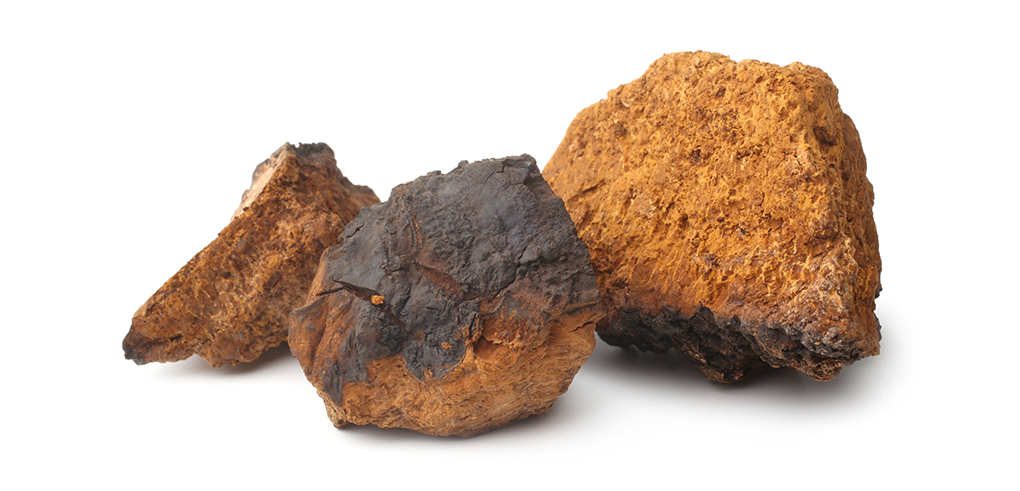 What is Chaga Mushroom 8:1 Extract?
Wild Chaga grows naturally in the vast forests of Russia, northern China and northern climatic zones in general where birch make up the primary tree species. *Even though Chaga is commonly referred to as a mushroom, it is actually a sterile conk, a hardened mass of wood and mycelium with an amorphous shape and dark pigmented outer layer. It has been estimated that the chaga conk is approximately 10% mycelium. A tree pathogen known as a canker, Chaga slowly causes birch trees to decay and die. For hundreds of years Chaga has been wildcrafted and utilized by the people of northern Europe and Russia.
Chaga Mushroom 8:1 Extract Benefits
Birch trees contain precursor compounds such as the triterpenoid betulin. Chaga draws betulin and other precursors directly from the birch tree and turns them into inotodiol, trametenolic acid and betulinic acid. Chaga needs the tree-bound precursors to synthesize the triterpenoids for which it is famous. Chaga is traditionally used for stomach illnesses and immunity issues.
Where to buy Chaga Mushroom 8:1 Extract?
Our Chaga 8:1 mushroom extract is produced by Nammex, which means it's certified organic and guaranteed to be of the highest quality.