Worldwide Delivery from the UK. Free Shipping over orders over £35 Domestic & £200 Globally. Brexit concerns? No changes until 2021.
N-Acetylcysteine Powder
Warning: Last items in stock!
On Preorder!
Estimated Availability:
N-Acetylcysteine Powder
N-Acetyl-Cysteine (NAC) is a prodrug for L-cysteine, which in turn aids in the production of the body's chief antioxidant glutathione. Through glutathione buffering, NAC provides antioxidative effects and other benefits.
Key Benefits of NAC Supplement
Glutathione precursor ✝
Antioxidant ✝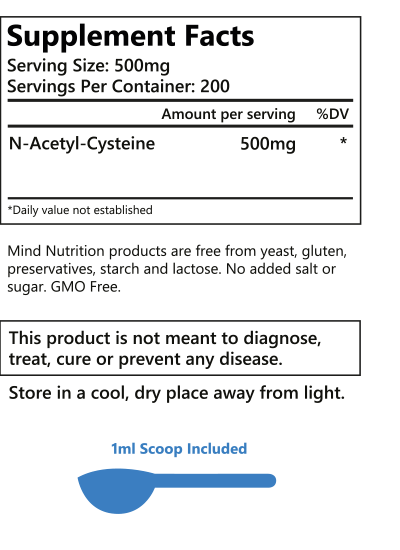 Reviews (

1

)
S Rebekka

Dec 21, 2019




Must-have supplement for me

Been taking NAC for years and I love that I can order it from here. I like the handy bottle this one comes in. I'd recommend anyone to do a little research on NAC and add it to their stack. My partner and I effectively keep the flu away by taking this, I use it to support my liver and deal with histamine intolerance. It also increases my energy levels during workouts and it turned me into a great sleeper.
Only registered user can add review.
Login
A consistent source of clean energy, without the jitters

For clean mental energy and alertness

Supercharged mitochondrial energy support