Details
Organic Cordyceps Militaris Extract



Extracted only from whole fruiting bodies

Min. 25% β-Glucans and 0.2% Cordycepin


May assist with respiratory function†



Supports fatigue and cognitive function

†
---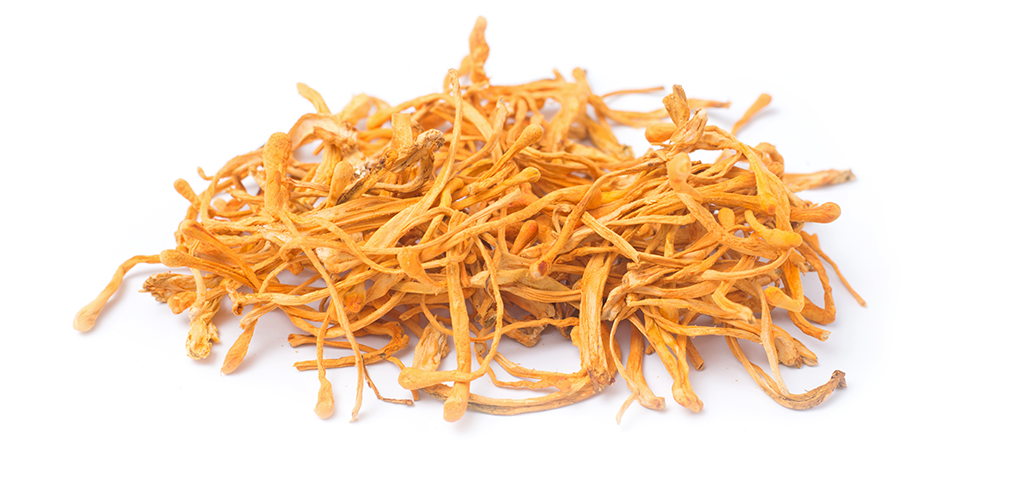 What are Cordyceps Mushroom Extracts?
Wild Ophiocordyceps sinensis is a rare and expensive Chinese herb. It consists of a caterpillar and a blade-like mushroom body growing from one end. Its common Chinese name is "Winter worm, summer grass". Due to the high cost of this herb, the Chinese produce the mycelium of this mushroom in liquid fermentation tanks. This pure mycelium product is primarily known as Cs-4. The authenticity of Cordyceps mycelium cultured from wild Cordyceps is not certain. Multiple cultures have been isolated from the wild Cordyceps, but none have actually produced the mushroom, a normal pre-requisite for determination of identity.
Our Cordyceps is from Nammex (North American Medicinal Mushroom Extracts). Nammex Cordyceps mushroom is the actual fruiting body, grown in remote parts of China and processed by hot water extraction.
Cordyceps Mushroom Benefits
A large body of research has demonstrated that Cordyceps militaris has similar active compounds and activities to C. sinensis. Today, it is being cultivated on substrates free from any insects. It is traditionally used for fatigue, general weakness, improved respiratory function and improved sexual function.
Where to buy Cordyceps Mushroom
Our Cordyceps Extract Capsules guaranteed to be of the highest quality. Our cordyceps extract contains a minimum of 25% beta-glucans and 0.2% cordycepin, and is available in 500mg capsules.